This article is directly from One Lap of America : All details are owned and copyright protected by One Lap of America ™ please visit their website for additional detail.

.
Yes Virgina, There Really Was a Cannonball Run!
In the early 1970's Brock Yates, senior editor of Car and Driver Magazine created the now infamous Cannonball Sea-to-Shining-Sea Memorial Trophy Dash; a flat out, no-holds-barred race from New York City to Redondo Beach, California. Setting out to prove that competent, well trained drivers can indeed safely navigate the American highways at speeds somewhat in excess of the posted limits, Mr. Yates created a spectacle reminiscent of the days of the barnstorming pilots. But after five successful events with none of the slaughter and mayhem predicted by the safety nazis; five events where the continent was ultimately traversed in 32 hours 51 minutes, Mr. Yates decided that he had made his point and it was now time to cash in with writing the screenplays for Cannonball Run and Smokey and the Bandit II. (And, to be honest, Yates recognized that it was only a matter of time before some militant, safety-crazed prosecutor would bring him up before a grand jury.)
Brock then set out to create a motorsports event that was accessable to the average Joe while capturing the excitement, lunacy and romance of the Cannonball without the threat of being called to testify in front of a Senate sub-committee. And so, in 1984, the first Cannonball One Lap of America was run with the start/finish in Darien, Connecticut. That year, the format was simple: circumnavigate the lower 48 United States and "guess Brock's mileage." The team that came closest to Brock's distance won. Brock is the first to admit that this format had its flaws and expected 1984 to be the first and last One Lap. To his dismay, he was flooded with inquiries requesting entry in the following year's event. A kinder, gentler successor to Cannonball had been born.
From 1985 through 1991 One Lap was run as a series of Road Rallies while lapping the U.S. Under this format, competitors were scored on the basis of following a set of precise instructions defining both route and speed. Thus there was a perfect time for each car to be at any given point throughout the Rally sections. A competitor was penalized for being either early or late to a Rally check point. Lowest score (fewest penalty points) won. Increasingly, Brock would also
throw in a couple of autocrosses. These moderate speed events were run against the clock on courses set up in parking lots or on race courses with rubber pylons judiciously placed to keep the speeds down. Feedback from the competitors was enthusiastically in favor of more and faster speed events. Said Yates, "If these idiots had their way they'd be driving three abreast at Charlotte!"
Idiots or not, Brock listens to the One Lappers and starting in 1992 put the Cannonball One Lap of America on the format it uses today: Nearly twenty-four hours a day driving with competition taking place as time trials on race tracks throughout the country. The event, as it always has been, is foremost one of endurance and vehicle preparation. No support crews are allowed. The tires that are used on the street are the same ones that are raced on (one set per team). Although scoring is based on performance at the race tracks, the vehicles and their drivers must survive over 5000 miles of driving interspersed with the finest meals available at gas station convenience stores. Personal hygiene takes a holiday and friendships (sometimes marriages) are stretched to the limits as these competitors battle fatigue, weather, traffic and the demands of high-speed competition with both unknown amateurs and seasoned professional drivers like Parnelli Jones, Price Cobb, John Buffum, Elliot Forbes Robinson and Hurley Haywood.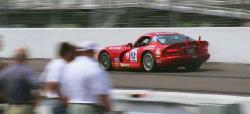 What does it take to run in the Tire Rack One Lap of America? A car of course (and there's a competition class to fit every automobile). The entry fee ($3000). A minimum of two drivers who have each had some racing experience (and/or two drivers' schools). And, the willingness to confirm your parents' suspicion that there was always something wrong with you.

Please visit One Lap of America here for more information.
One of the starting dealers for the Cannonball 500 located in Weyburn, SK actually completed this "One Lap of America ™ " back in 1985. When I approached Marence unknowingly about my intentions to host and create a motorcycle ride that covered some serious distances he said - I knew some one would do this one day, we have talked about it... but like everyone life got in the way and the time just flew by.

Well thankfully I also had been thinking about it as I am passionate about long distance riding. Too me, yes of course it is about the journey not the destination however I cannot explain the peace it brings when one has covered serious distances and lapped up every moment of it. I typically have a camera in hand and have taken some very memorable pictures while riding across the United States and Canada.

__________________________________________________

Here is a little History about Marence's Tail.
I will have to see what I can find for pictures from the Cannonball "One Lap of America", back then we didn't have the technology or even small cell phones. LOL Here is the result sheet from the One Lap. We finished 33rd in our first ever timed event. I have lots of reason why we finished down so far, but they'd only sound like excuses.
But we had 3 goals:
1/ To finish
2/ Come back alive
3/ Finish in the top half of the teams (which we achieved all 3)
https://www.onelapofamerica.com/event/ResultsIndex.do?eventId=2




It is the story's like this about journeys taken and accomplishments made that are so meaningful to me.

It takes a specific type of person to have the drive to complete what they started. Hats off to you Marence, and thank you for the detail.

Cheers, Purdyman
Ahh yeap - Picture of the grand canyon while riding through it :) - Be careful if you are riding through - make sure you are topped up with fuel. Very little opportunity to grab fuel anywhere!